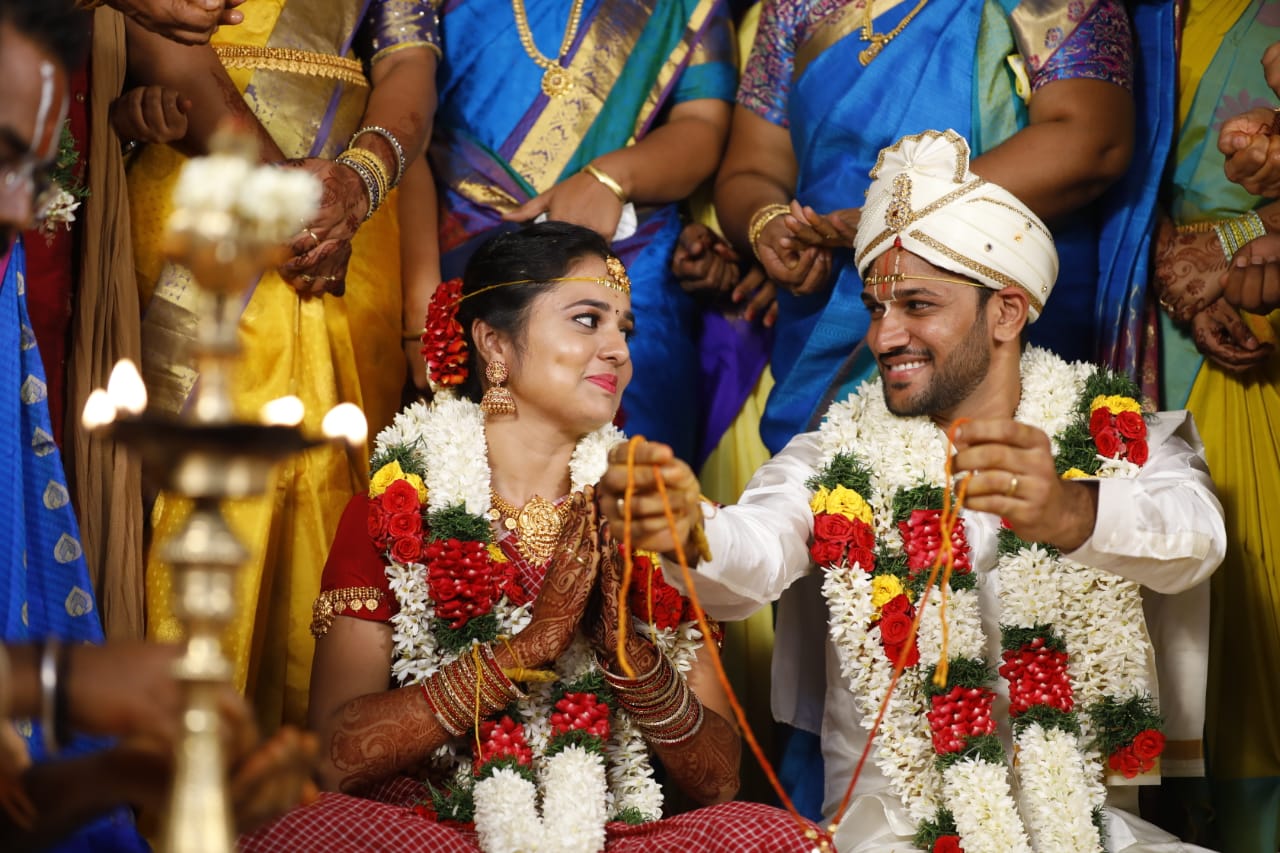 I sent her request KammavarKalyanamalai.com and she accepted my request Immediately we started talking and we found out that we were very compatible with each other and it was an instant click. Thank you! This website is very helpful to me.
---
kk945188 & KK945816
Wedding Date: 12th March, 2020
"Kammavarkalyanamalai.com Team congratulates
Ananad & Arthi
. We wish you both a happy future."