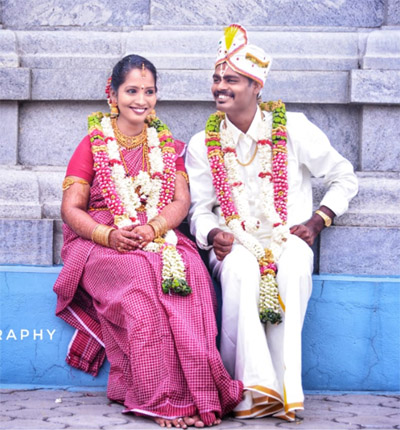 Thank you KKK, We shown interest to each other and exchanged a contract. After few meetings, we found a perfect partner. Everything has gone very nice and both families agreed to become one united family and we said yes to each other for a life long relationship.Thank you Kammavar Kalyanmaalai for becoming a stepping stone in this journey.
---
KK946831
Wedding Date: 31th August, 2020
"Kammavarkalyanamalai.com Team congratulates
Venkateshwari & Lakshman kumar
. We wish you both a happy future."