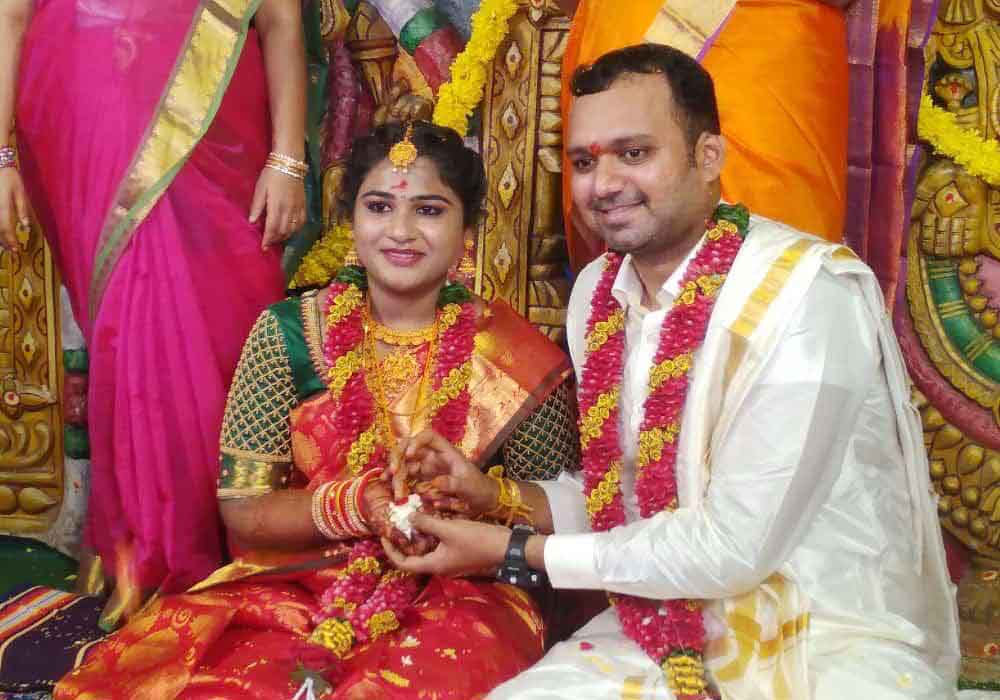 It's a long story that cannot be described in words. But our union was definitely not possible without KammavarKalyanamalai.com. Just wanted to say thanks to the whole KammavarKalyanamalai team who give individuals a platform to meet whose paths otherwise would never have crossed.
---
kk941687
Wedding Date: 14th June, 2021
"Kammavarkalyanamalai.com Team congratulates
Vignesh & Mahabharathi
. We wish you both a happy future."