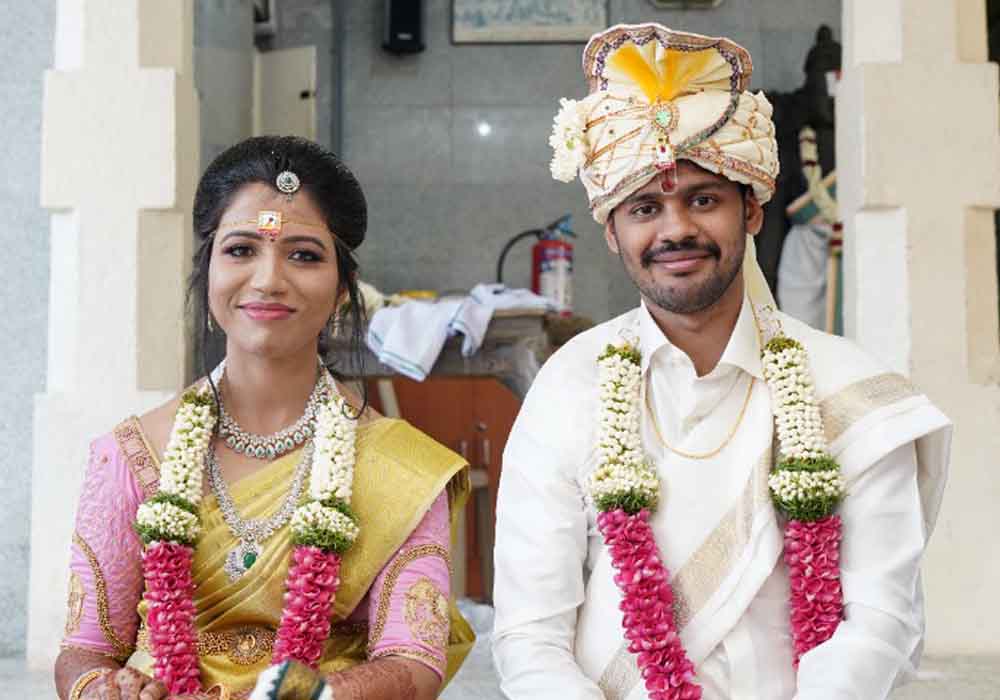 A soulmate is not just a word for a life partner, It's an absolute feeling. We interacted a bit on KammavarKalynamalai, once it clicked in the first conversation we took it forward and got connected well. Then we got married with the blessings of our families. All the credits to KammavarKalynamalaicom.com It's a great platform for our Karmakar community to find your soulmate.
---
kk937740 & kk950019
Wedding Date: 21th June, 2021
"Kammavarkalyanamalai.com Team congratulates
Sri priyadharshini & Prabakaran
. We wish you both a happy future."