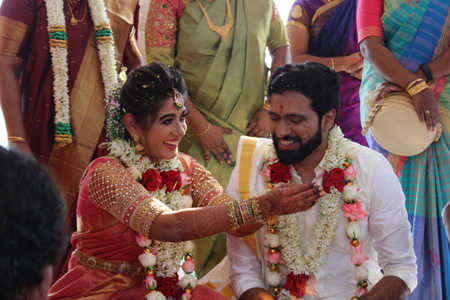 Thank you KammavarKalyanamalai.com for helping us to find the better half for our brother. We appreciate Kammavar Kalyanamalai and also we refer to our Kammavar Naidufamily and friends thanks.
---
KK940385 & KK943014
Wedding Date: 30th October, 2020
"Kammavarkalyanamalai.com Team congratulates
Anusha Rengasamy & Ashok Kumar
. We wish you both a happy future."