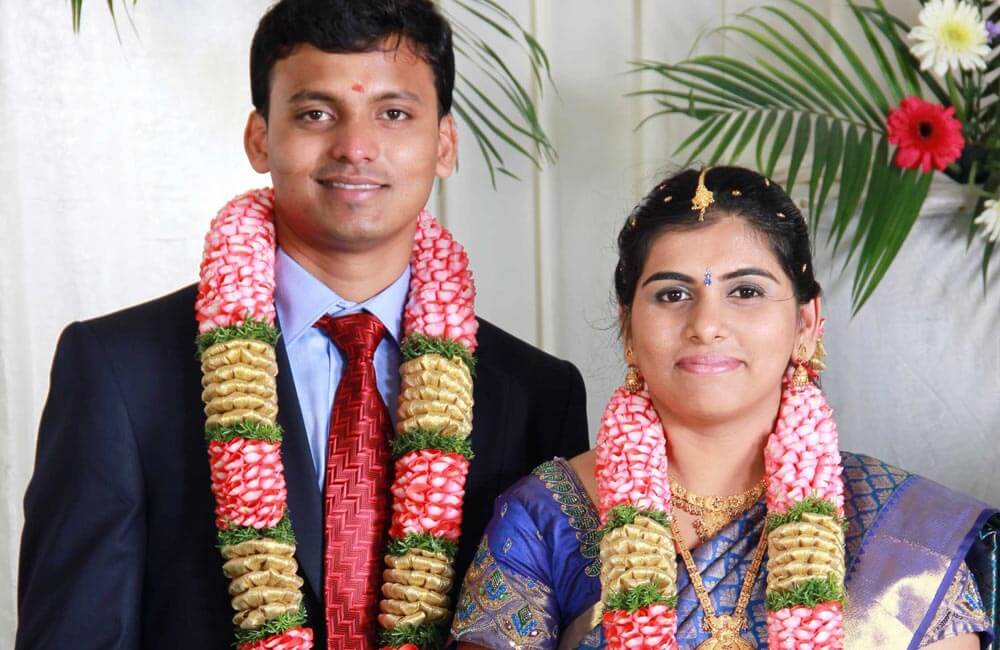 First of all big thanks to Almighty & Kammavar Kalyanamalai.com. I got my partner through our community website Kammavar Kalyanamalai and my parents contacted each other, went to see her with my family, after that i decided she is my better half and finally my parents also said yes. Marriage was held on JAN Jan 6 2012. Once again thankful to Kammavar Kalyanamalai.com for giving me a great GIFT in the name of my LIFE PARTNER.
---
Wedding Date: 1th May, 2012
"Kammavarkalyanamalai.com Team congratulates
Karthikeyan - Indra
. We wish you both a happy future."