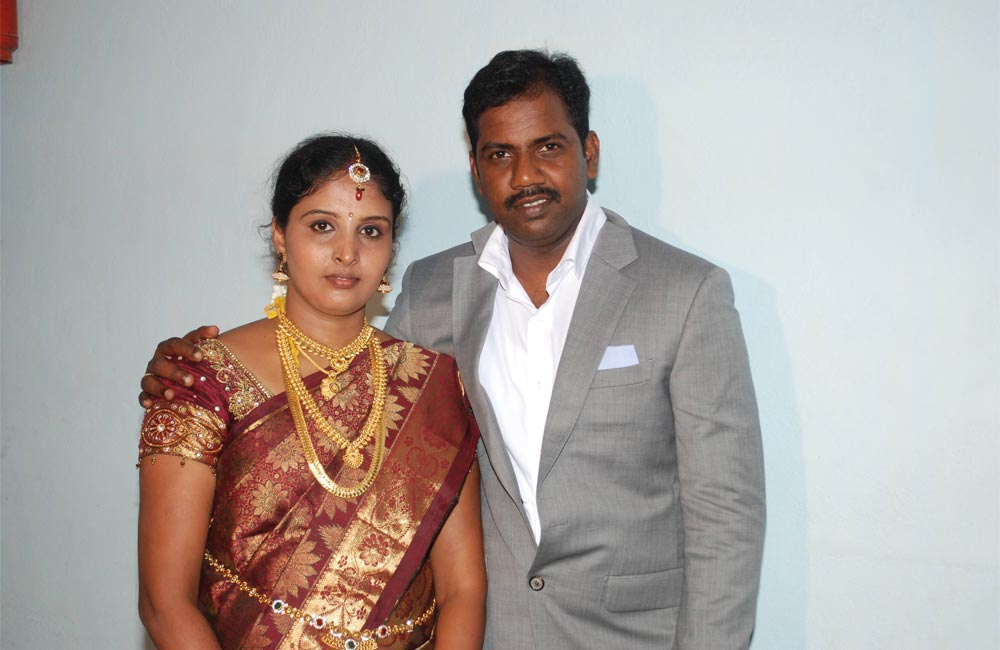 My parents were going through the kamma profiles of girls for the past six months. The co-operation we got from your side was really good. We could locate the girl in KK Malai as well as KammavarKalyanamalai Your service is excellent.
---
KK916518 - KK916324
Wedding Date: 23th June, 2013
"Kammavarkalyanamalai.com Team congratulates
Venkatesan & Padma
. We wish you both a happy future."