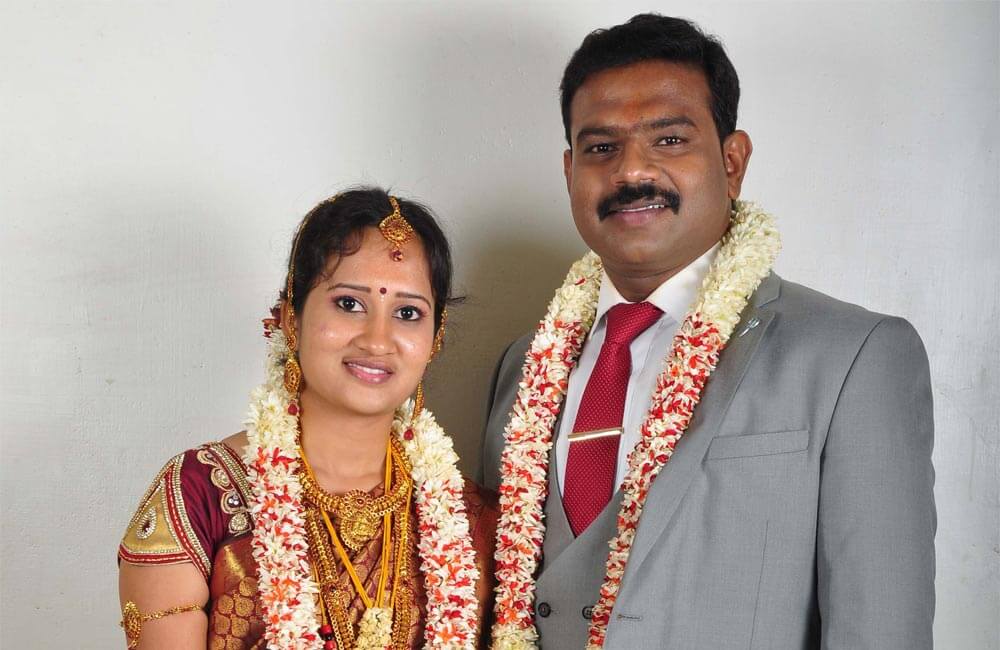 Thanks kammavar site team, It was a usual shortlisted profile... Parents spoke over the phone. Everything was matching… then I decided to go nd see her to understand if she's truly my soul mate...it was the first walk n talk that brought us together... I dint know that the walk was just a beginning of a new journey... She is my bet.
---
KK912685 - KK926244
Wedding Date: 26th October, 2015
"Kammavarkalyanamalai.com Team congratulates
Vignesh & Jeyabarathi
. We wish you both a happy future."