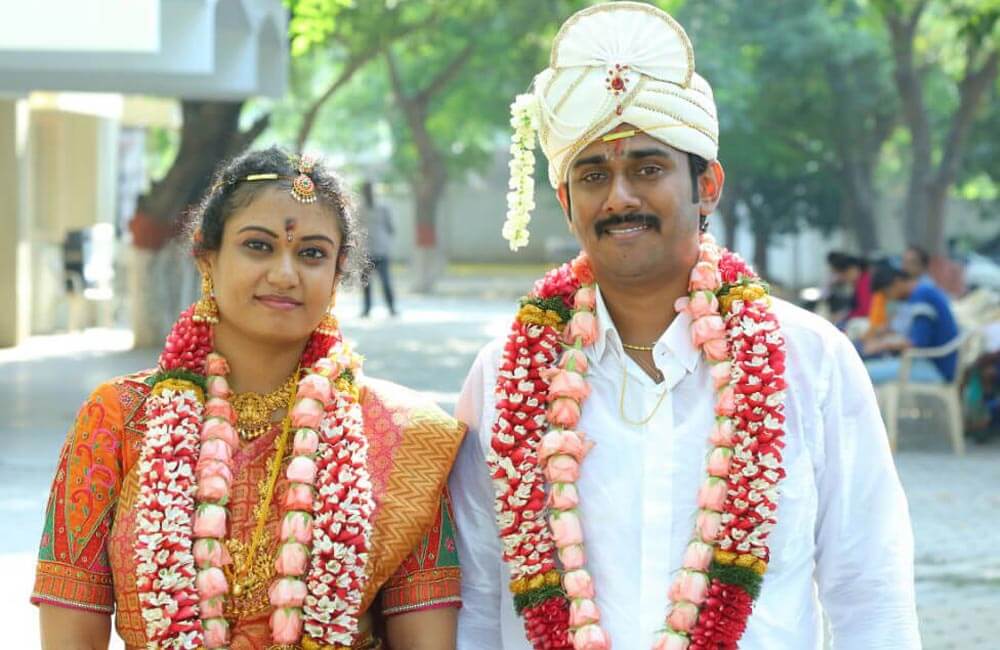 Till the date I met Bride, I believed that there is nothing called…fate, destiny, etc…etc… but when we met n started interacting, each n every word n all the other things happening around us made me believe that yes, there is something known as destiny n marriages are made in heaven…..n thanks a lot to Kammavar kalyanamalai.
---
KK929553 - KK926496
Wedding Date: 2th April, 2017
"Kammavarkalyanamalai.com Team congratulates
Santhosh kumar & Hasini
. We wish you both a happy future."